Adobe & AIGA 2016
October 2016
I had the pleasure of teaming up with fellow Adobe Systems designer
Lidia Lukianova
on a project at the annual AIGA conference, showcasing Creative Cloud. Using assets generated by our booth visitors, we designed sticker takeaways in real-time.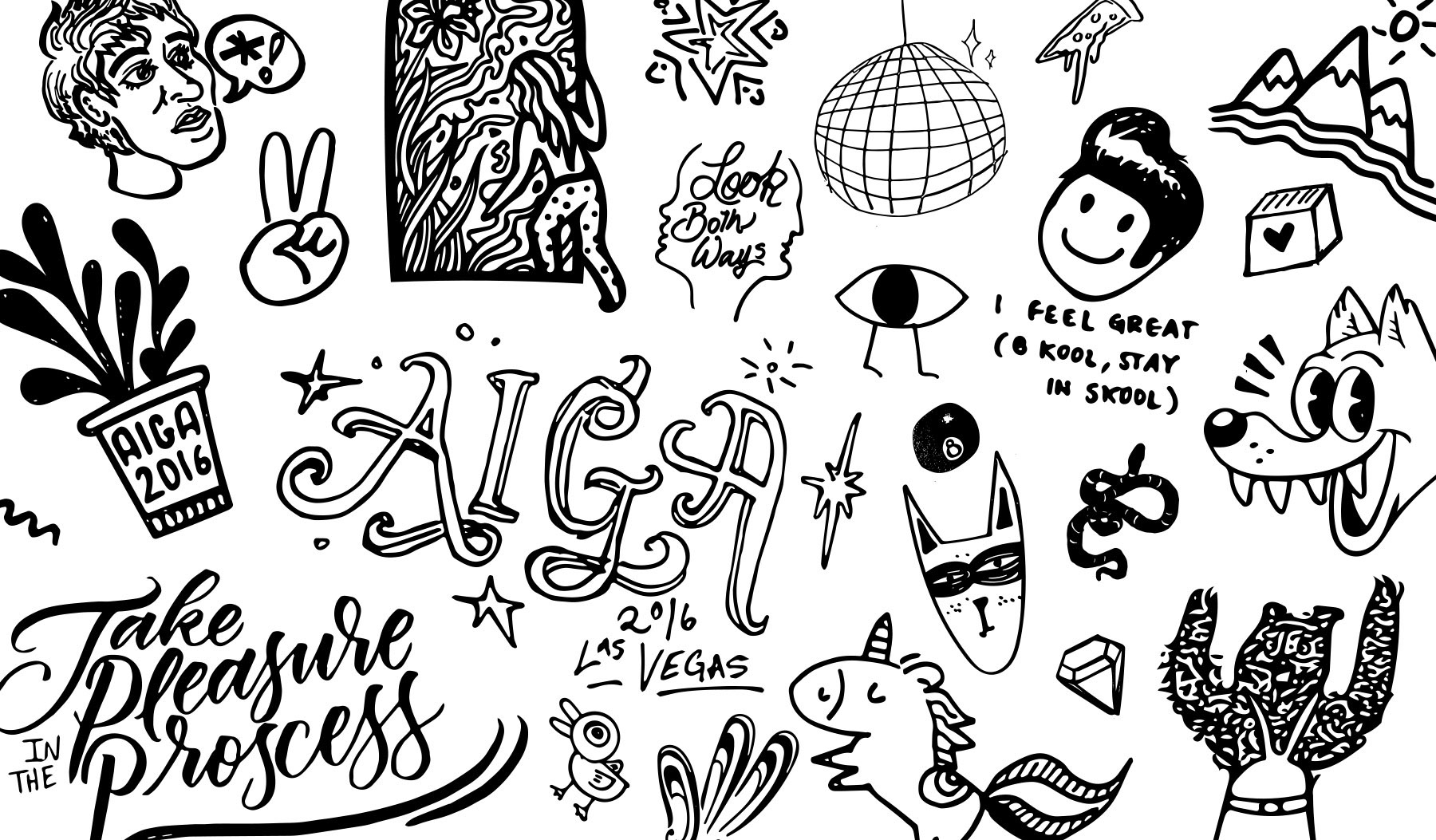 Participants were encouraged to doodle on paper, then use Adobe Capture CC to create vectors from their drawings. Over the course of the conference, visitors created hundreds of shapes, ranging from brush lettering (misspellings included) to unicorns.
As the shapes synced to our CC Library, Lidia and I used Illustrator CC to remix our favorites into over 50 different sticker designs. Attendees could return to the booth throughout the conference to see how we had incorporated their assets into a final product.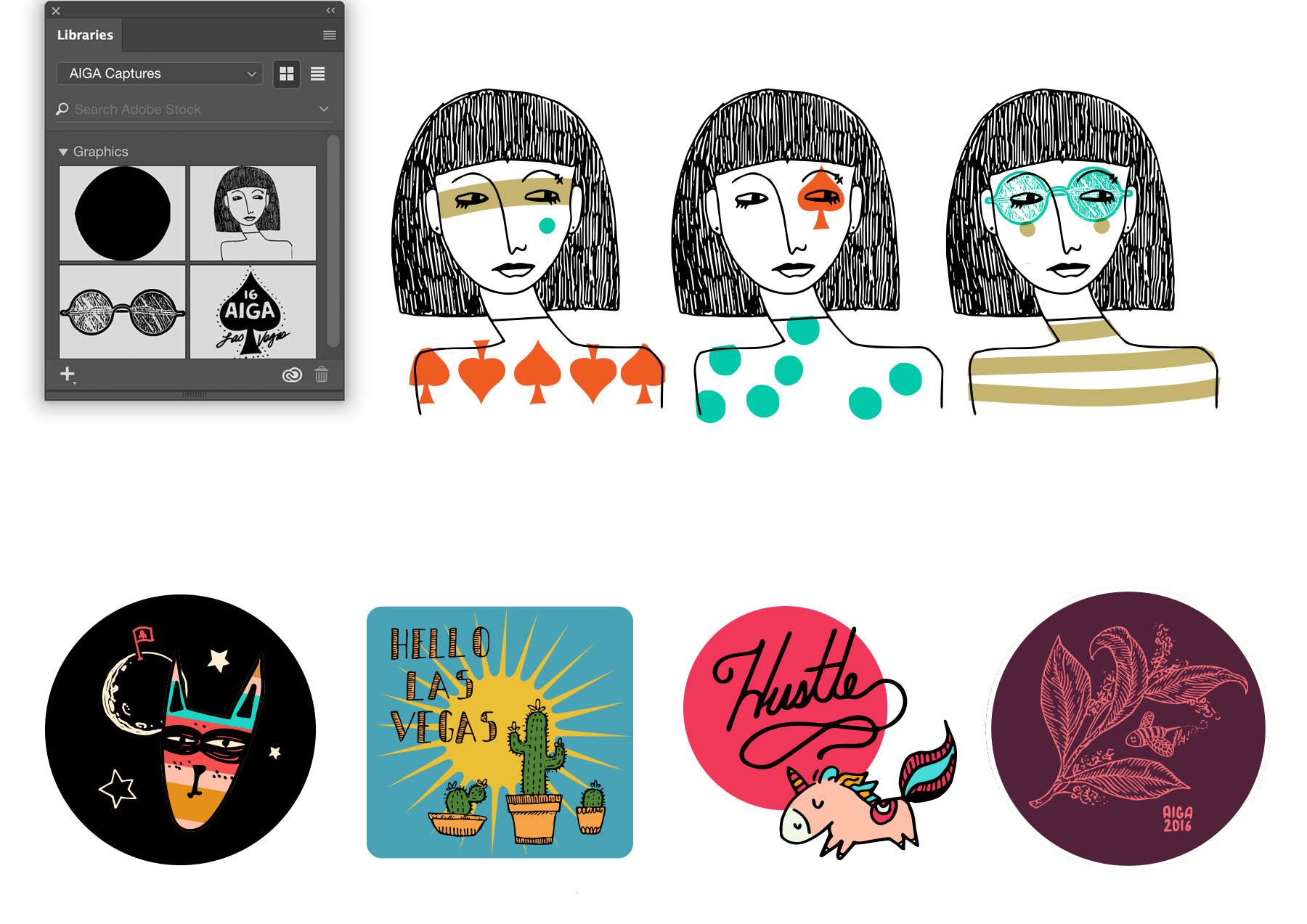 We printed with a Roland TrueVis SG, which also perforated and contour cut the stickers. It was pretty amazing to see the machine do it all for us, based only on the artwork setup, and super handy to be able to distribute the stickers right away.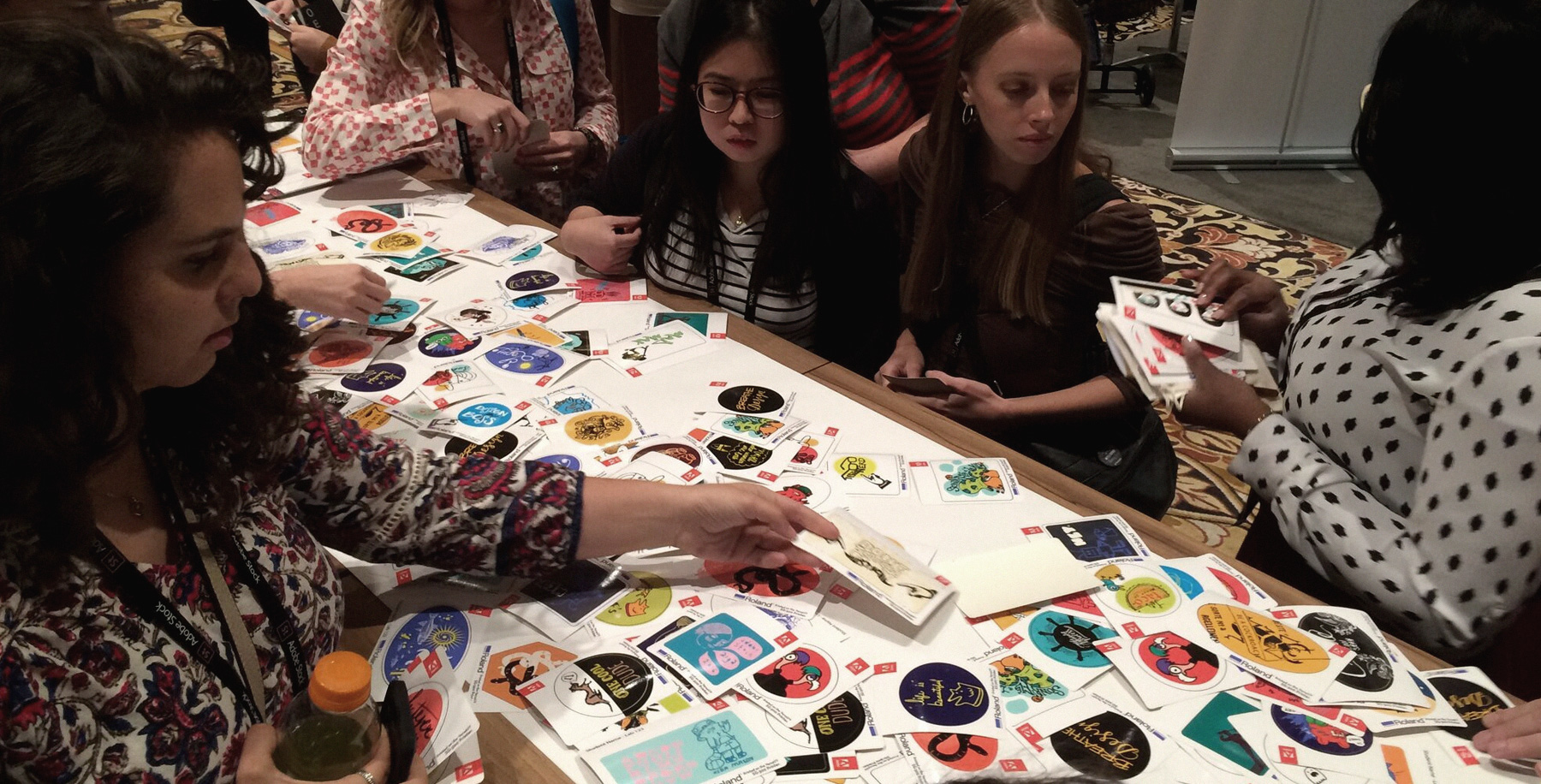 If you see any of your doodles featured on this page, comment below and I'll add credit. Thanks for contributing to our massive shape library!